ZagTrader Crypto Portfolio Management
A Single Institutional -Grade Platform for Digital Asset Management
A unified and fully automated platform to strengthen and streamline your advisory, discretionary or non-discretionary business, with institutional-grade tools to connect, route, organise, track and evaluate your digital assets portfolio.
ZagTrader Crypto Portfolio Management platform
offers a single solution to many challenges faces by modern traders, portfolio managers & investment bankers within the crypto environment, ZagTrader platform brings an integrated approach to the complex challenge of trading in multiple exchanges including arbitrage, risk management and trade processing thus enabling capital markets to support business growth, improve Straight-Through Processing (STP), shortened time to market while reducing overall costs.
A unique end-to-end trading platform, connected to 100+ crypto exchanges, equipped with rich front-ends, back-office, accounting, algos and institutional tools.
Manage your clients' portfolios securely and effectively using sophisticated tools which allow you to manage many accounts with a few clicks whether you use technical analysis or arbitrage in your strategy, ZagTrader can help in automation of order management and can smartly pro-rate the order sizes based on account equity or cash positions sizes. Innovative API driven connectivity with cloud technology stacks and efficient framework based on agile methodologies has enabled ZagTrader to move brick and mortar financial institutions to obtain a viable competitive edge and ensure better innovation, profitability, and expansion to new markets and subsequently staying in the game.
The Sophisticated Dream Scenario
TRADE
Access and connectivity to 130+ crypto exchanges which covers exchange API connections to the leading spot and derivative exchanges (Coinbase, LMAX, Kraken, Binance, Deribit, Bitmex, FTX, etc)  
3rd Party Integration or semi-automation: Reconciliation trades from your internal trading systems to the exchange trades  
Supports with derivative products including options, futures and perpetual swaps
Risk reporting and current exposure: a comprehensive dashboard and reports that enable portfolio managers to monitor risk, exposure, wallets, performance indicators all in one place, and in real-time – A one-stop shop to monitor your activity at a glance.
Real-Time Reporting
Real-Time Investment Book of Record that supports all business functions -from front office and risk through to compliance, investment accounting, asset allocation and collateral management.
Consistent and real-time data and analytics to all business functions across various investment processes such as dashboards, reports, charts, fundamental data, what-if scenarios, events, corporate actions (equity markets), alerts and notifications.
Produce real-time P&L reports, historical P&L and a daily NAV of the fund including all fees related to your fund (performance and management fees, commissions, costs etc..).
Provide real-time position monitoring & smart Order Routing: Access Crypto market liquidity from multiple venues and counterparts, all in one place, thus Optimize your trade execution through our institutional trading algorithms and Smart Order Router.
End to End Front -Middle -Backoffice
The result: the power to focus on strategy and streamline operations.
Full Accounting: General Ledger, Fees Management, Journal Vouchers, Bills and invoices, etc.
Fees and Accruals Management.
Trade confirmation and reconciliation.
Trade settlement & portfolio postion reconciliation.
Real-time NAV calculation.
Fees reconciliations: Management, Performance, Administrative fees.
Integration with 3rd parties enabling real-time reconciliation between exchanges, custodians, brokers.
ZagTrader gives portfolio and investment managers the right tools to perform better in a market that's becoming ever more complex and highly regulated.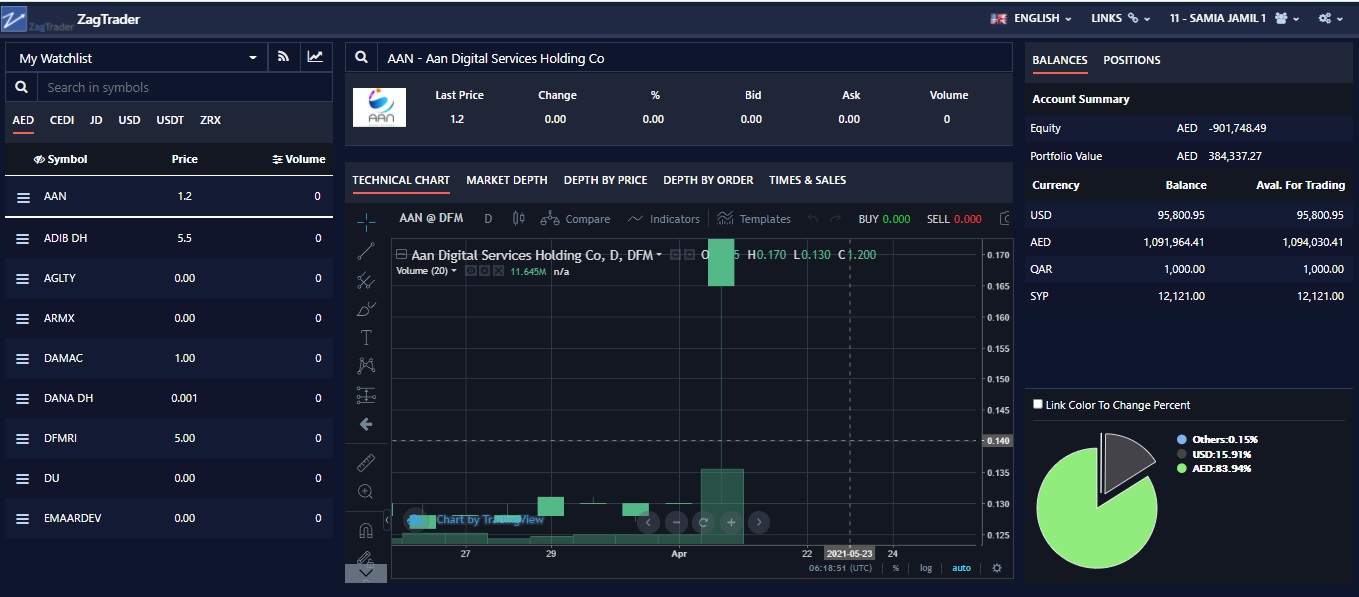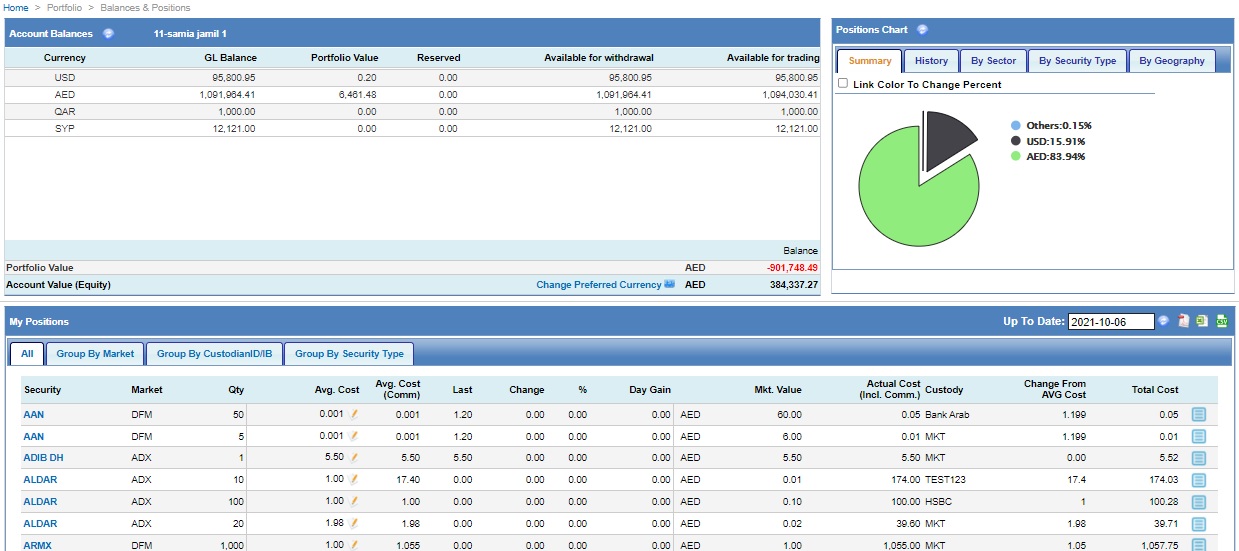 ZagTrader gives portfolio and investment managers the right tools to perform better in a market that's becoming ever more complex and highly regulated.
Full scalability and agility – ZagTrader evolve with business needs and includes functionality that can be easily activated and kept updated. Forever.
World at your Finger Tips
Mobile Application
Customers trade whenever and wherever
200+ Global Markets
Realtime Market Data Feeds. Buy / Sell in multiple market
Single Integrated Interface
All Departments connected under ONE System
Calculate Fees & Charges
Real time lien and calculation of fees and charges with complete audit and reporting
Connect Core Banking System in Realtime
Real time synchronization and access to core banking system
Scalable & Cost Effective
Introduce New Products Generate New streams of Income.
Collaborate to Innovate with ZagTrader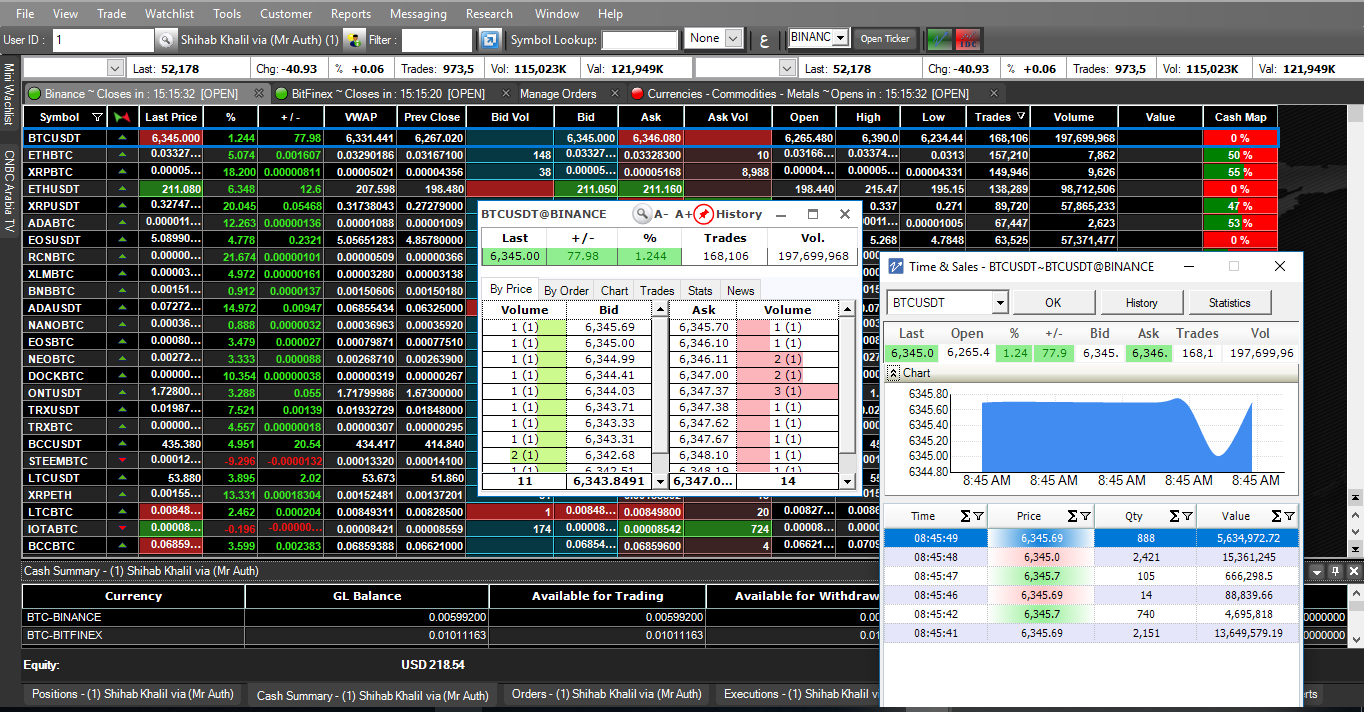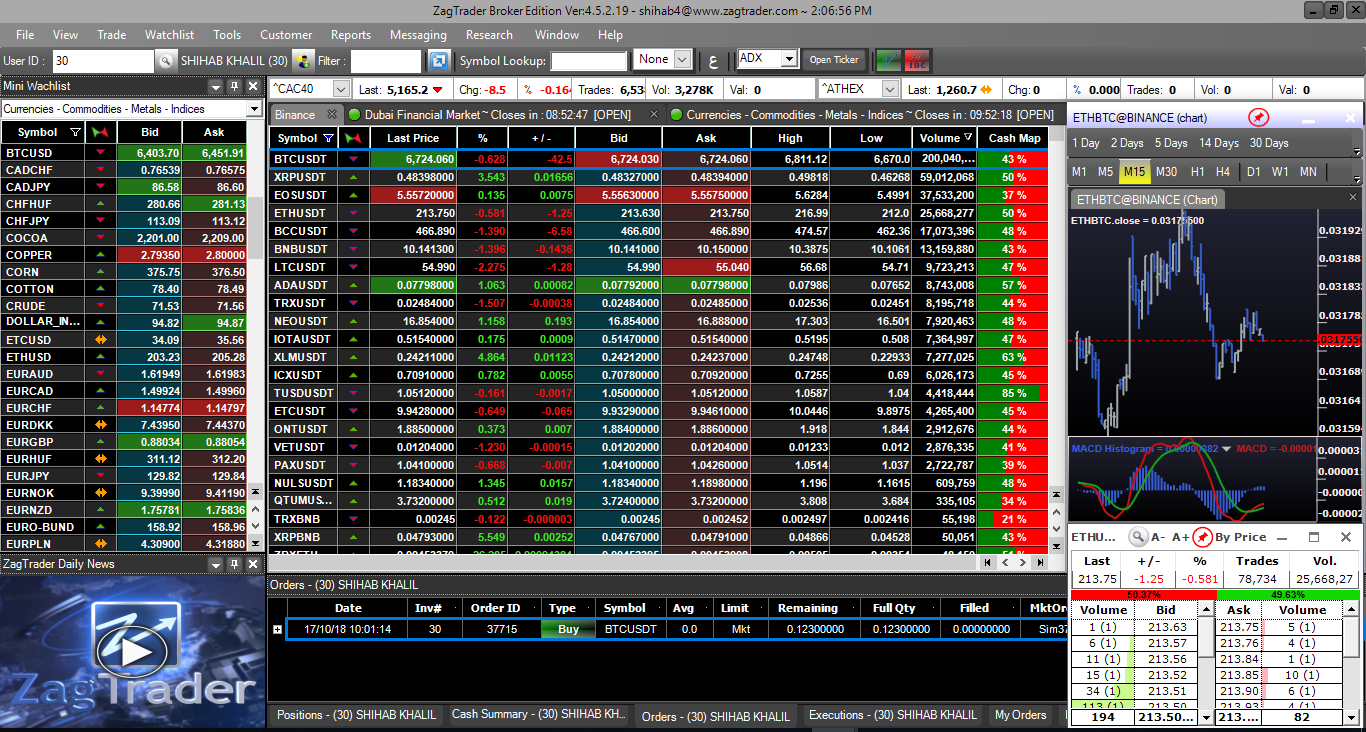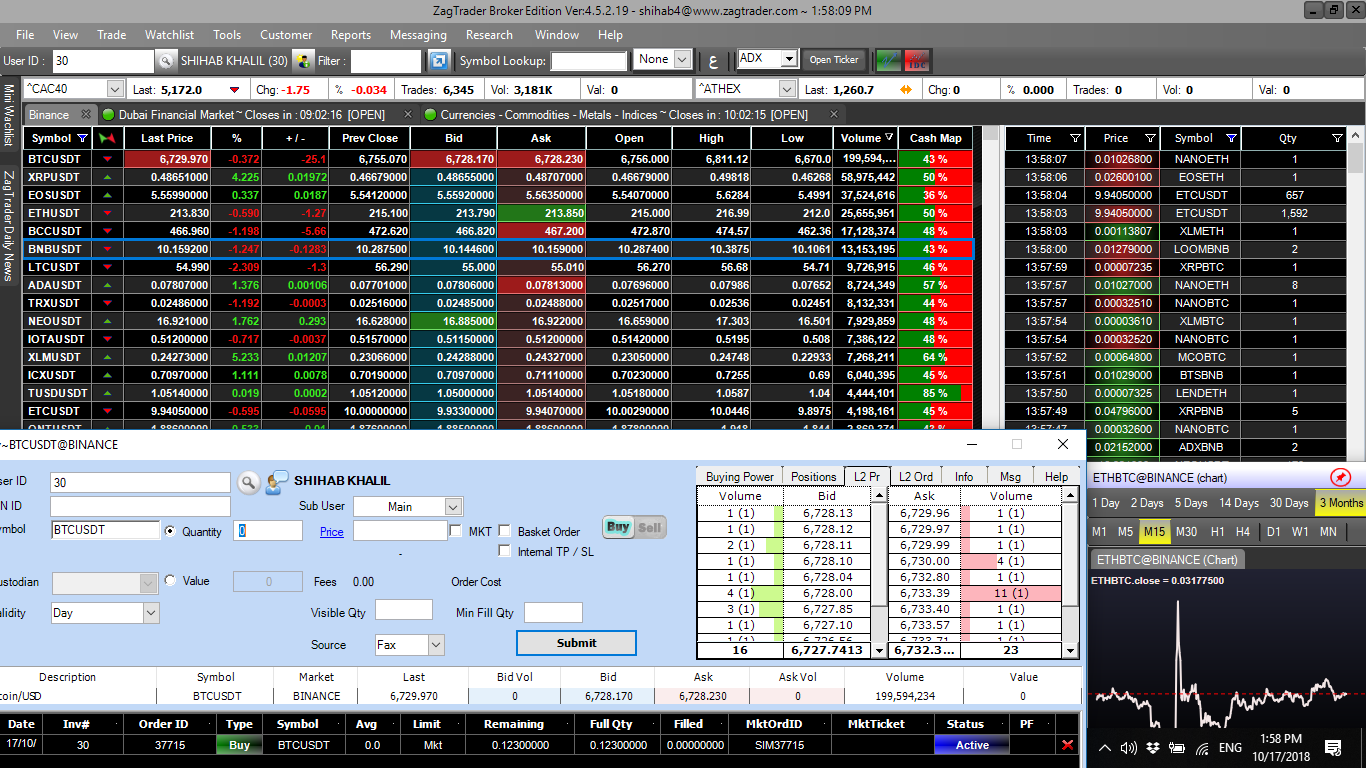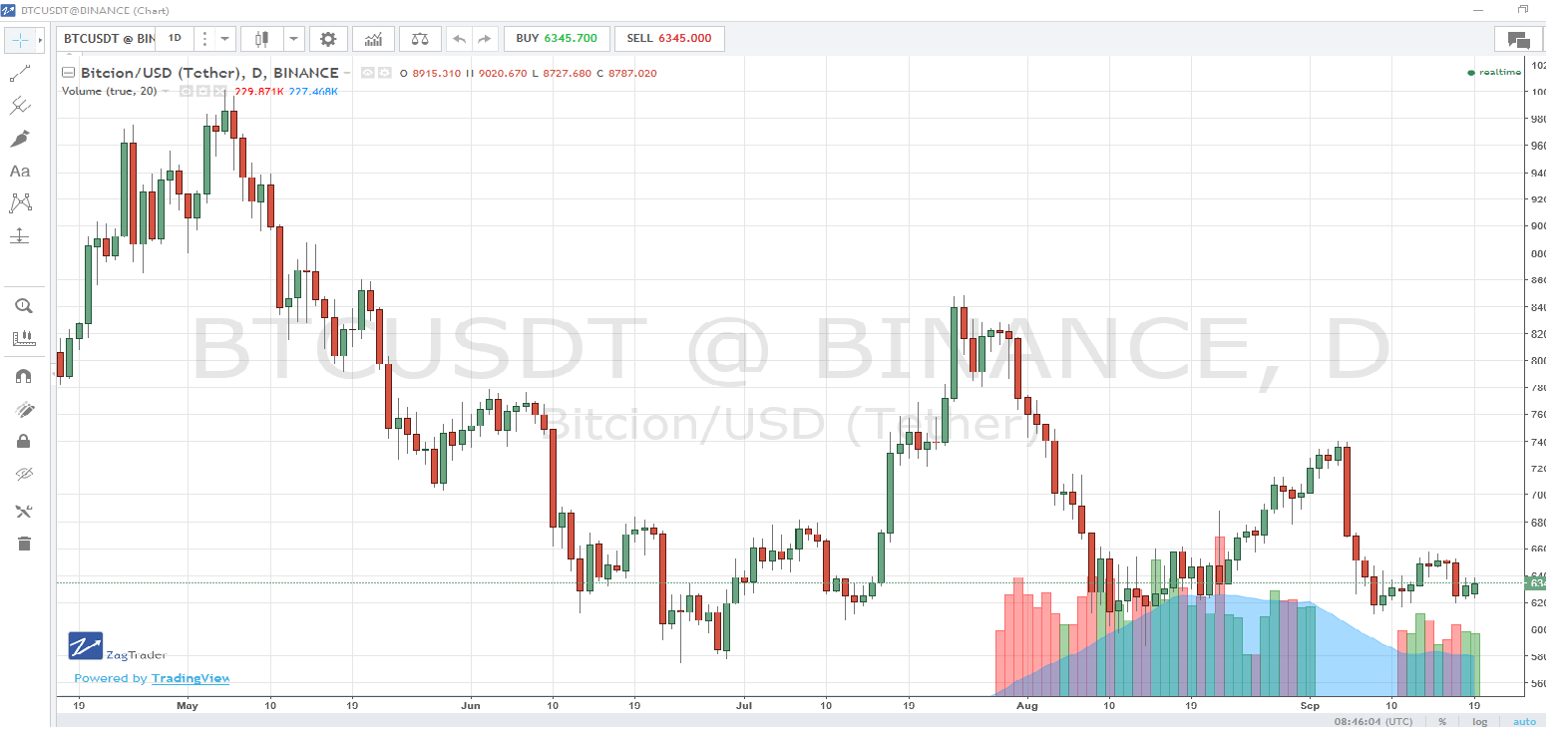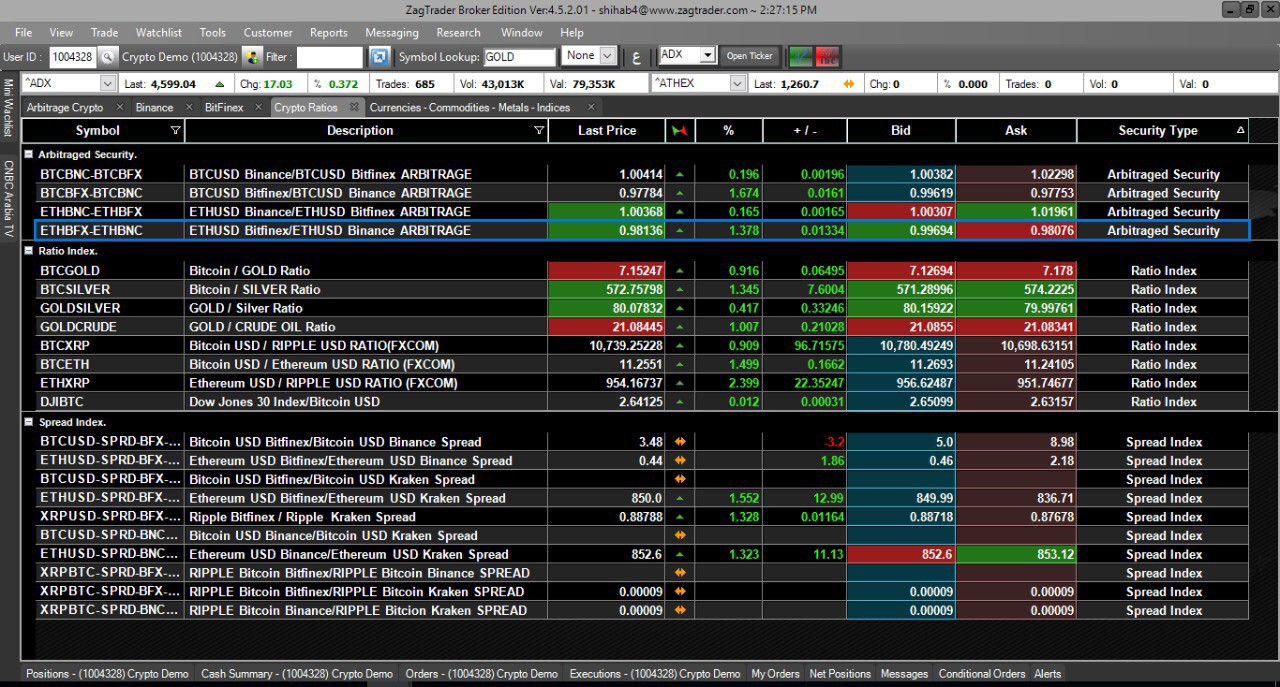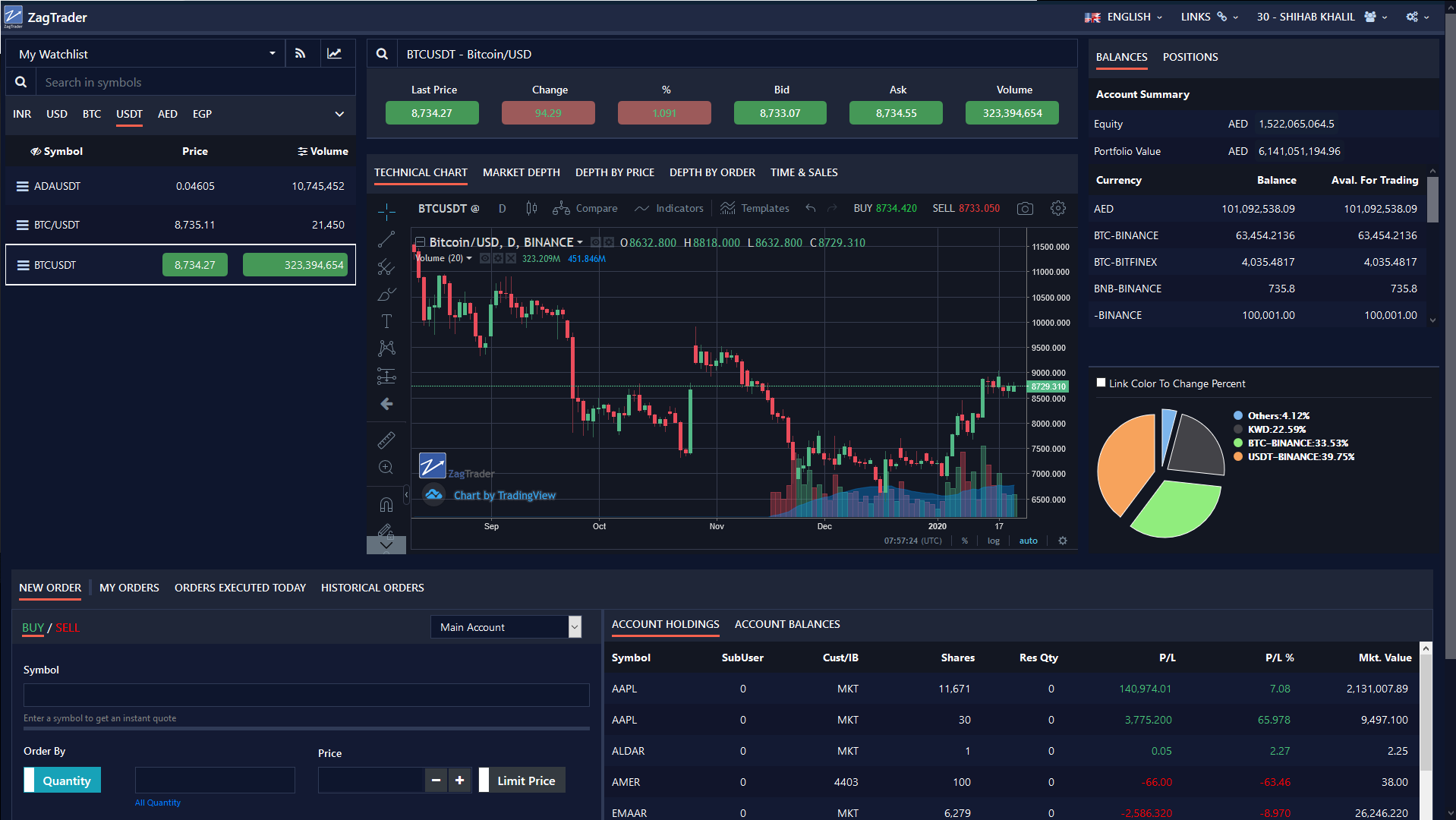 Exchange
Create Order
Cancel Order
Market Price Order
Limit Order
Fetch order status (emulate fills)
Fetch account balance
Fetch Trades (for fills)
Historical OHLC Data
Price Feed Level 1 per Symbol
Fetch All Symbols in 1 Call Level 1 Data)
aax










ascendex









bequant










bibox









bigone










binance










binancecoinm










binanceus










binanceusdm










bit2c








bitbank









bitbay








bitbns









bitcoincom










bitfinex










bitfinex2










bitflyer









bitforex








bitget










bithumb









bitmart










bitmex










bitopro










bitpanda










bitrue










bitso









bitstamp









bitstamp1









bittrex










bitvavo










bkex






bl3p







blockchaincom









btcalpha








btcbox








btcmarkets









btctradeua






btcturk









buda








bw








bybit










bytetrade










cdax










cex









coinbase





coinbaseprime










coinbasepro










coincheck








coinex










coinfalcon










coinmate









coinone









coinspot






crex24










cryptocom










currencycom









delta









deribit










digifinex










eqonex








exmo










flowbtc









fmfwio










ftx










ftxus










gateio









gemini









hitbtc










hitbtc3










hollaex










huobi










huobijp










huobipro










idex










independentreserve









indodax







itbit








kraken










kucoin










kucoinfutures









kuna










latoken










lbank









liquid










luno










lykke










mercado









mexc









ndax









novadax










oceanex









okcoin










okex










okex5










okx










paymium







phemex









poloniex








probit










qtrade









ripio










stex









therock










tidebit








tidex









timex










upbit









vcc










wavesexchange









wazirx








whitebit






woo







xena









yobit









zaif






zb








zipmex









zonda